Cosmetic Dentist – Thornville, OH
Make a Great First Impression with a Beautiful Smile
At Thornville Dental, we're proud to offer several custom-tailored cosmetic dentistry services to get your smile where you want it. We're able to address dental damage, discoloration, and even slight misalignment, so you can transform your smile into one that you're excited about showing off. Call us today to schedule a consultation with our skilled cosmetic dentist in Thornville, OH.
Why Choose Thornville Dental for Cosmetic Dentistry?
Take-Home & In-Office Whitening
Comfort Amenities Available
Flexible Financing Through CareCredit
Veneers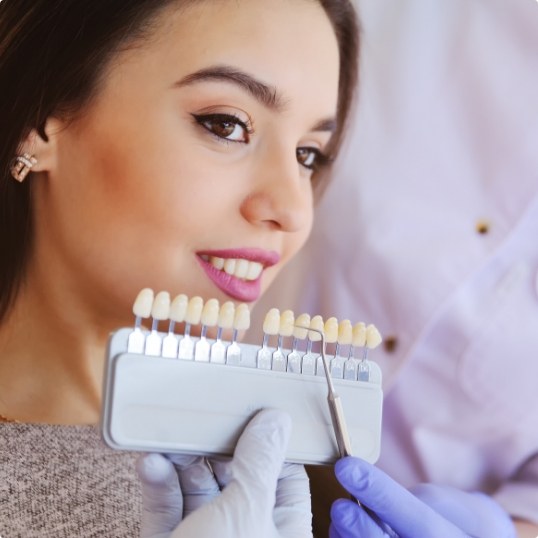 Veneers are a versatile cosmetic treatment that can address several imperfections at once. They're thin, porcelain sheaths that are customized to fit over the visible portions of individual teeth to conceal damage, discoloration, and slight misalignment. Once secured over the prepared surfaces, they'll reveal a symmetrical, bright, and pristine set of teeth. With the proper maintenance, they can last for 25 years or more.
Metal-Free Dental Crowns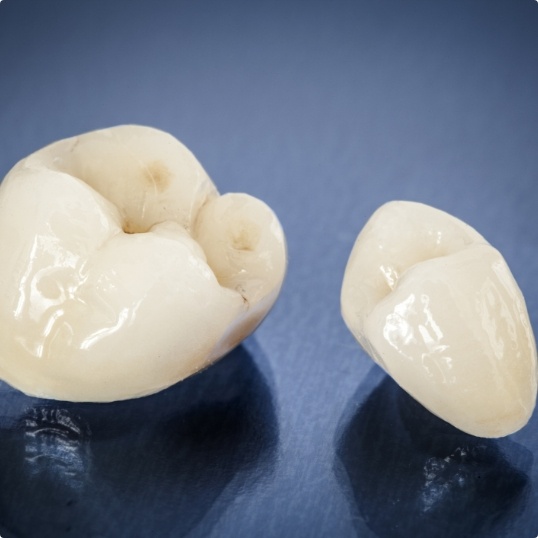 In the past, metals like silver and gold were used to craft restorations like dental crowns and fillings. Not only were these highly noticeable whenever someone smiled or laughed, but they also caused sensitivity and tooth discoloration over time. We craft our restorations out of high-quality dental materials like zirconia and ceramic because they're durable and blend in with the surrounding teeth.
Teeth Whitening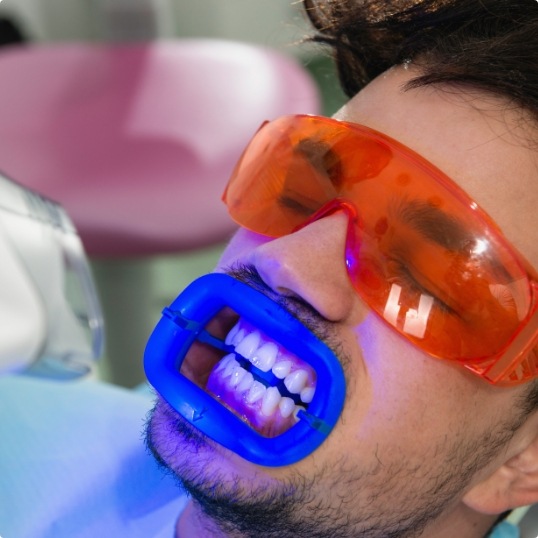 It can be tempting to throw your money into the void of store-bought teeth whitening products, but the truth is, you'll likely never get the results you're looking for that way. Instead of wasting your money, you can invest in our customized in-office treatment. We utilize professional-grade, concentrated ingredients that can brighten your smile by up to eight shades, offering virtually guaranteed results.
Gum Recontouring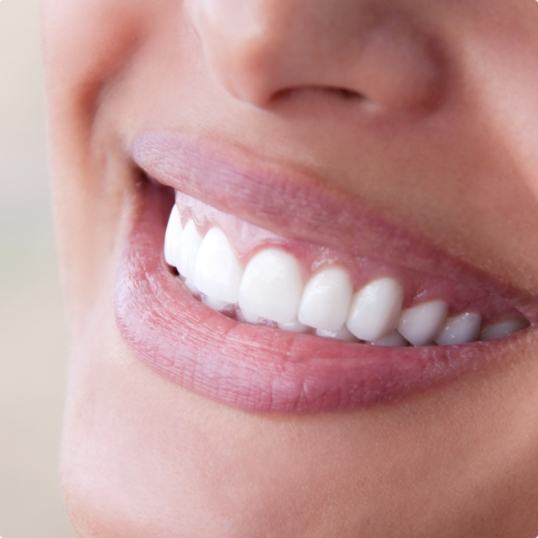 When you look at your smile in the mirror, do you feel it's overwhelmed by pink gums instead of healthy pearly whites? During gum recontouring, our team will remove excess tissue to reveal more of your teeth, making your smile appear proportionate. The results are permanent, so you'll only require this procedure once!