Restorative Dentistry – Thornville, OH
Natural-Looking Dental Restorations That Stand the Test of Time
Whether caused by trauma or decay, our dentistry team at Thornville Dental can treat dental damage using several natural-looking solutions to restore and protect the structure of teeth. To learn more about how we can help to restore your smile, give our dental office a call today to explore options for restorative dentistry in Thornville, OH!
Why Choose Thornville Dental for Restorative Dentistry?
Precise & Gag-Free Digital Impressions
Zirconia & Ceramic Dental Crowns
100% Custom Designed Restorations
Tooth-Colored Fillings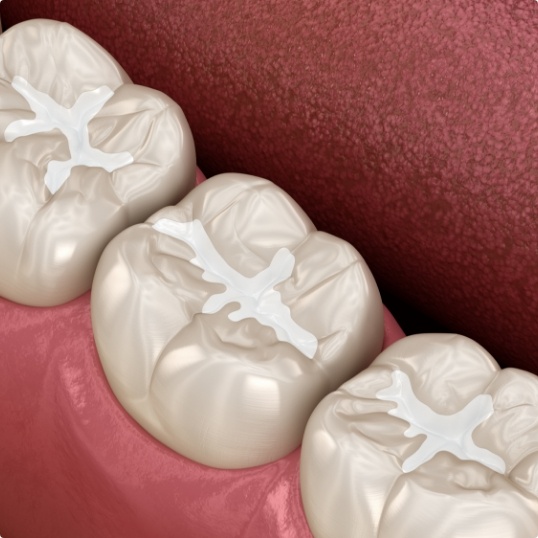 In the past, dentists would use amalgam to fill cavities, which was a combination of tin, mercury, copper, and silver. Not only would these draw attention to teeth that have been treated, but they would also cause dental sensitivity and tooth discoloration. Our team utilizes a biocompatible, natural-looking material called composite resin to fill cavities and seal off teeth from harmful bacteria.
Dental Crowns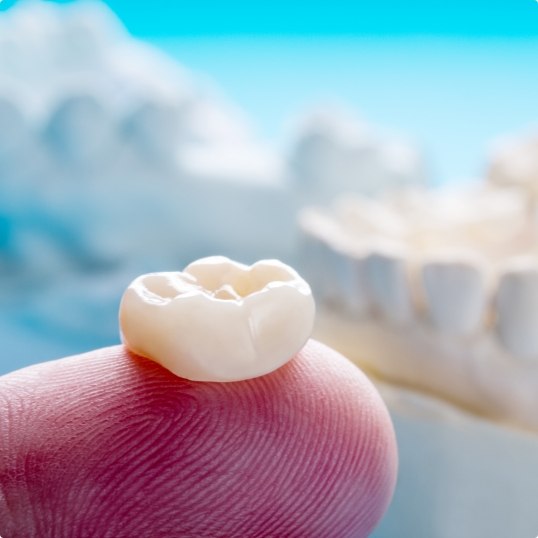 Dental crowns are restorations designed to fit over the biting surfaces of teeth that lie above the gumline to support and protect teeth that have been treated, damaged, or are severely misshapen. They're typically crafted from natural-looking materials like ceramic, zirconia, and porcelain to be virtually unnoticeable once secured to the affected tooth and can last for 10 or more years with the proper maintenance.
Learn More About Dental Crowns
Root Canal Treatment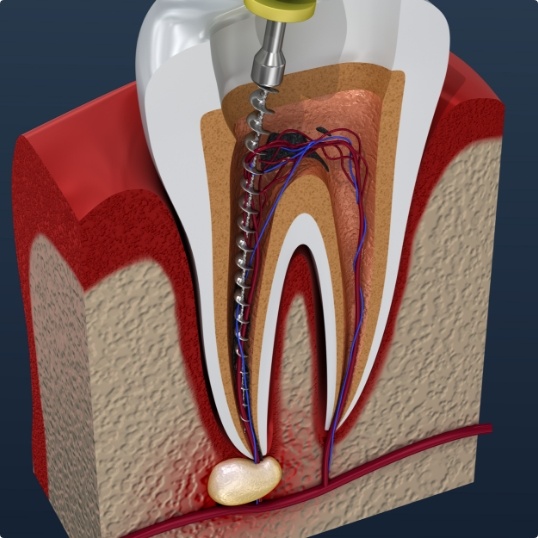 Tooth infections can develop when untreated cavities grant harmful oral bacteria access to the inner chambers of teeth, where the pulp is located. When this happens, it can lead to a severe toothache that can only be remedied with a root canal. During this procedure, we'll clear all the decay from the tooth and remove the infected pulp before sanitizing the inner chamber. We'll then restore the structure with a putty called gutta-percha and support and restore the tooth with a customized crown.
Tooth Extractions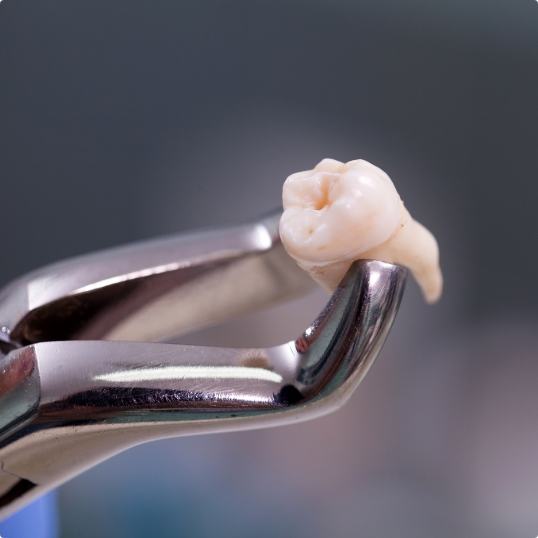 Tooth extractions are typically our last resort, but in situations where a tooth is damaged beyond repair, we may recommend it to preserve the health of the rest of your mouth. During our extractions, we'll gently wiggle the affected tooth back and forth to break it free from connective tissues so it can easily be removed from the gumline. Afterward, we can work with you to replace your missing tooth so you can continue enjoying a healthy, complete smile!
Bone Grafts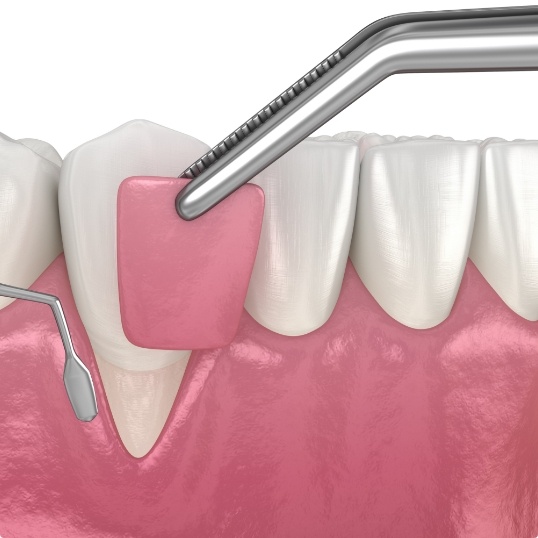 A bone graft is used to help specific parts of the jawbone become thicker and stronger so a patient can receive dental implants. Following tooth loss, the jaw can gradually become weaker, meaning it might not be able to support new teeth. This procedure involves applying donated bone tissue to the area where the dental implants will be placed, and this will stimulate the growth of new, healthy bone.