Preventive Dentistry – Thornville, OH
Keeping Smiles Healthy & Beautiful
We want our dental patients to maintain beautiful, healthy smiles throughout their lives, and the best way we can make that happen is with preventive dentistry at our Thornville, OH dental office. If it has been longer than six months since your last routine visit with your dentist, give our dental team a call to schedule an appointment today!
Why Choose Thornville Dental for Preventive Dentistry?
Newly Remodeled Dental Office
Friendly Dental Team That Puts Comfort First
Clear & Fast Digital X-Ray Imaging
Dental Checkups & Teeth Cleanings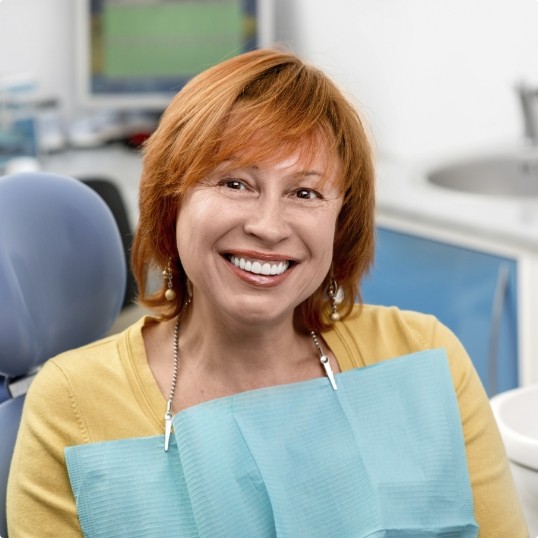 The American Dental Association recommends that every adult visit their dentist twice a year for a routine checkup and cleaning. During these visits, our team will capture X-rays of your mouth and conduct a thorough examination of your teeth and gums in search of any common oral health problems, like cavities. One of our dental hygienists will then clear all plaque and tartar from the surface of your teeth and floss and polish them. This routine maintenance will keep small issues from being able to progress into more serious ones that require invasive procedures or emergency care.
Nightguards for Bruxism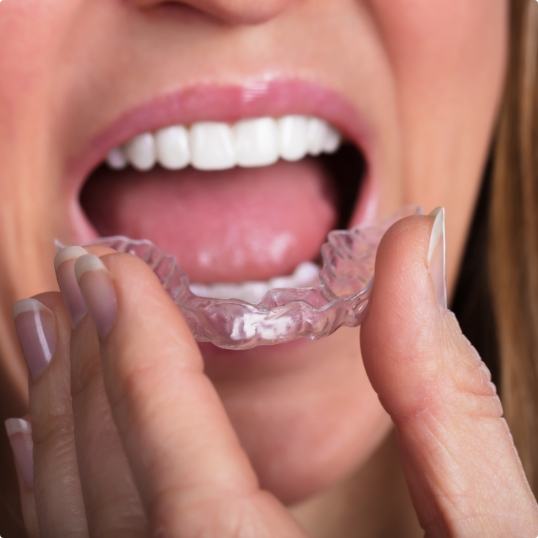 Nightly teeth grinding, also known as bruxism, is a common condition that can put your teeth at a higher risk of developing cavities or becoming damaged over time. The friction and force used to clench and grind your teeth throughout the night can also put pressure on your jaw joints and facial muscles, leading to TMD symptoms down the road. To protect your smile, we offer custom-crafted nightguards that cushion your mouth and can prevent a dental emergency from occurring as a result of bruxism.
Fluoride Treatments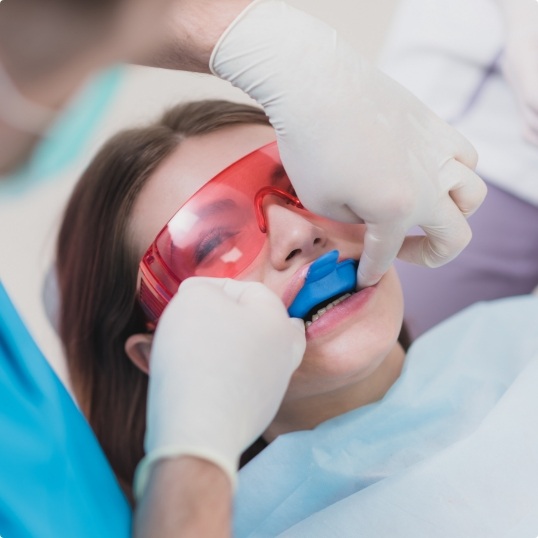 Fluoride is a natural mineral produced by rocks and found in a variety of natural products, like fresh fruits and vegetables. Because of its enamel-strengthening abilities, it's also added to oral health products like toothpaste to protect teeth from harmful oral bacteria and decay. If you're not receiving enough fluoride in your daily diet, we can apply a fluoridated gel to your teeth for extra protection.
Oral Cancer Screenings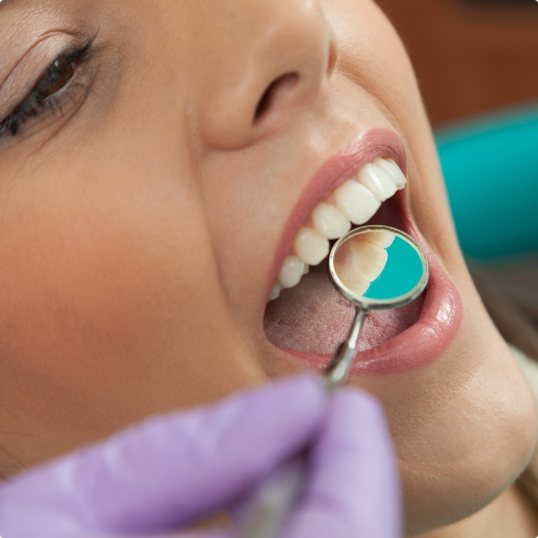 At each of your routine checkups, our team will complete an oral cancer screening in search of any signs of the disease. A visual and tactile examination of your gums, tongue, neck, oral tissues, and lips will allow us to find abnormalities like rough patches in the mouth and have them tested to ensure you get any necessary treatment you need to protect your well-being.